Champion B Mono Northwind 40 monoplane. It might be conspiracy thinking on my part, but the following year a Japanese model company released the "Eastwind." The model was pretty similar to Ed's very successful Northwind 40. Mere coincidence?
At the Awards' Banquet, I was provided an opportunity to promote the 1973 NAMBA Nats to be held at Green Lake in Seattle. The announcement was made at the conclusion of the banquet. It seemed like it took forever to get to that portion of the evening. Gary Johnson, NAMBA's first president, was the master of ceremonies for the banquet. Gary loved to share stories, especially about his Hawaiian model boating friends. Without question, members of the Aloha Model Boat Club were a colorful group. Of all the NAMBA Nationals awards banquets I've attended, I think that first one still holds the longevity record. I also recollect the roast beef dinner was excellent. And, because Ron didn't like roast beef I had a double serving.
In 1972, National Championships were awarded in seven classes. On the first day of the 2011 NAMBA Nats, National Championships will be decided in 5 classes. A Mono is the only class racing on the first day this year that raced back in 1972. None of the five classes I will race at this year's NAMBA Nationals existed in 1972. As model boating has evolved and developed, NAMBA National Championships have adapted and embraced the changes. I'll consider the 2011 NAMBA Nationals a success if I can find my transmitter when I begin to unload at the race site.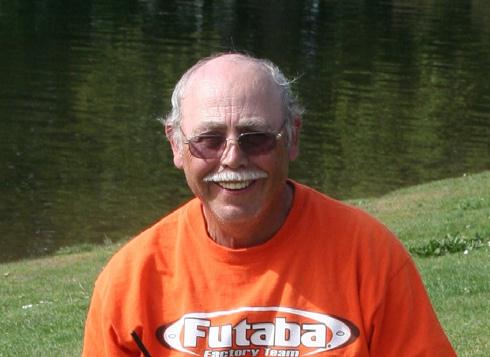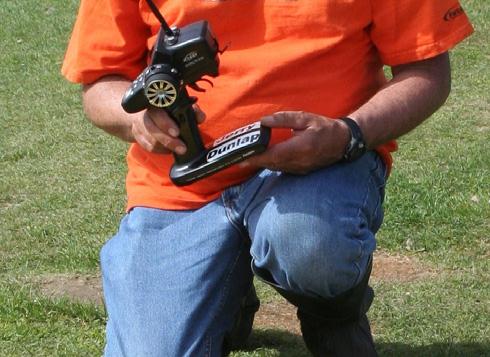 Jerry Dunlap
- then and now
2011 NAMBA Nationals Page 6
When I was requested I write piece on my recollections of the first NAMBA Nationals held at Legg Lake in 1972, I had the following thought "I cannot remember where I placed the keys to my truck, my cell phone, zip up my pants, and I'm supposed to remember what happened at a model boat race nearly 40 years ago?" Well, for what it's worth these are a few of the things I do remember.
The trip from Seattle to El Monte was an 18 hour non-stop drive in Ron Erickson's red Chevy station wagon. Ron had built racks for the boats and there was a cargo box strapped to the top for our luggage. NAMBA Hall of Fame member, Ed Fisher, made up the District 8 contingent. Ron, a machinist by trade, made the best model boat struts, rudders, and exhaust headers available. Only problem with Ron driving was he was basically worthless as a driver after his first stint behind the wheel. Ed and I discovered this problem in 1971 when the three of us drove to the first NAMBA sanctioned race at Legg Lake. Ron began falling asleep when his turn to drive came up just after we'd had breakfast near Bakersfield. Luckily, both Ed and I were awake and noticed the problem. Ron was relieved of further driving responsibilities for the remainder of the first leg of the journey. It's hard to believe Ron passed away 16 years ago and Ed hasn't raced model boats since 1986.
There's only one thing I can recall regarding my racing endeavors. In the first heat of 40 Hydro, I drove my Dumas Drag 'N Fly 40 into the first corner trailing two or three other boats. I managed to drive into the rooster tail of the boat on my right side. The image of my red Drag 'N Fly 40 cart wheeling through the spray and landing upside down remains vivid. A review of the racing results shows Ed won B Mono and C Hydro. Those were the first two of many NAMBA national championships Ed Fisher would claim.
The race day procedures of one of the national champions, Mike Meelbusch from Chicago, caught my attention. Mike, a member of the IMPBA Hall of Fame, won C and X Mono with his Octura Wildfire 60 monoplane hull. The boat featured a natural wood finish and was trimmed in orange. After each heat, Mike would remove the prop and put it in his pocket. He would then cover his boat with a towel while it was on its starting stand. Compared to the sharing nature of West Coast model boaters, Mike's somewhat secretive temperament was different.
There was a contingent of model boaters from Japan attending the race. I don't recall any of them racing. However, I do remember they snapped numerous pictures of Ed's National
Reflections on the First NAMBA Nationals - By Jerry Dunlap