2011 NAMBA Nationals Page 5
President's Welcome Letter
Do you know how many presidents we've had in NAMBA? And who served the longest?
Welcome everyone to the 40 th Anniversary NAMBA Nationals. This anniversary is celebrated by the color Ruby Red, which is symbolized by the Rudy gemstone. Rubies are thought to possess an eternal inner flame which is a symbol that the passion in a marriage is still very alive and strong after 40 years together. I would be proud in saying that model boating and NAMBA has been a successful marriage over that 40 year span, through strong leadership from the NAMBA Board of Directors, Class Chairmen, District Directors, and the local clubs in the districts who host races.
The NAMBA Nationals continue to move throughout the United States (I am still working on the boys in Canada) giving everyone an opportunity to participate in our most prestigious event and that is something that we should be proud of.
Our first NAMBA Nationals was held right here at Legg Lake in 1972 and here we are still at it in 2011. Some things have changed since then. In 1972 this area was part of District 9. Sail boat racing was a part of the NAMBA Nationals as well as 1/16 th mile straightaway time trials. Today, in addition to nitro, we have a full line of gas boat classes and even a couple of fast electric classes.
Keep an eye out for familiar faces (at least to me any way) whom we may see here this week that were here in 1972 such as: Steve Muck who coordinated the straight lines in 1972, contestants Frank Hu from Hawaii, Chuck McGaughy from San Diego, Jim Whitlatch from Northern California, Jerry Dunlap from Washington (I know that Uncle Dunny will be here), Jay Selby from Northern California, Chuck Fondecaro from Las Vegas, Bill Pienups from Arizona, Richard Fish from Southern California, and Leonard Feeback, Don Ast and Dan Ast from right down the road. I am sure there are others that I may be missing and I do apologize. Say a friendly hello and a thank you to these people, I am sure it would be very much appreciated.
Now on to this years Nationals. There will be a lot going on this week. As always, there is the traditional Paddleboat Race which always gets a lot of attention with the six boat heat in the Winner Take All Final.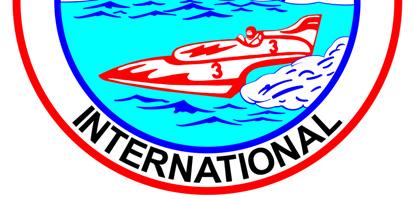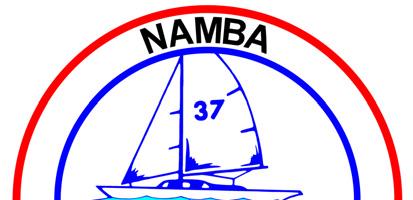 The Nationals Committee has gone to great lengths to give the model boater the most for their entry fee. There is the Welcome Party and BBQ which is included with your race entry. And of course the week is not complete without the Awards Banquet. Whether it is on the race course or at the end of the day, there are plenty of opportunities to see friends you haven't seen since last year … or even in the last 40 years.
Have a good time, have some great racing, and may the NAMBA tradition continue.
Al Waters NAMBA President