Some of the raffle prizes are listed below:
1) Any Prather Products Deep Vee or Tunnel model boat kit. Including the Lap Cat I, 11, 111. 2) A Prather Products Radio Box Kit, motor mount, cable set, hatch cover and stainless steel prop. 3) A K&B engine to match any Prather boat kit you select. 4) One dozen K&B glow plugs. 5) A gallon of any type K&B fuel.
6) A pistol grip, two channel radio, Futaba or J&R.
The approximate total Sponsor Donations were $ 19,000!
According to Al Prather- "If every model boater in District 19 would send in a $12.00 donation (this is only ½ the price of a gallon of fuel) we will have the funds to complete the Legg Lake Project!"
Also initiated in the building of the model boat driver's stand, was a Time Capsule Raffle Program. The Time Capsule was buried in the drivers stand, along with several outstanding prizes and will be opened in 2014, 25 years later. Included in the time capsule is a diamond ring, and a rare coin from Hannes Tulving Rare Coin Investment Firm, just to name a few of the very outstanding prizes that are waiting for the lucky raffle prize winners from 1989!
According to Al Prather "Believe This!" a very unexpected surprise will be waiting for at least 10 of the model boaters who were involved in these two programs and were at the last meeting (Need I Say More!)
Pictures of the Model Boat Drivers Stand 1989 thru 2008








In 2008 the parks department approached Mark Grim who is the liaison for the model boaters and Legg Lake. The park advised that they were given additional funds for the year and would the model boaters like to update the drivers stand? That was a BIG YES!
Mark and Kim Grim together with the parks department, and several meetings later, designs were drawn to give the old drivers stand a new face lift. Between the Legg Lake key fund account and the parks department funding, a permanent shade cover was designed, and installed. New handicap ramps and a larger Get Ready Pit was made, along with new fencing, at a cost of $14,000, give or take a few dollars.
So enjoy! We the model boaters of NAMBA District 19 are very happy to invite you to Legg Lake and our drivers stand in South El Monte, California, for the 2011 NAMBA Nationals!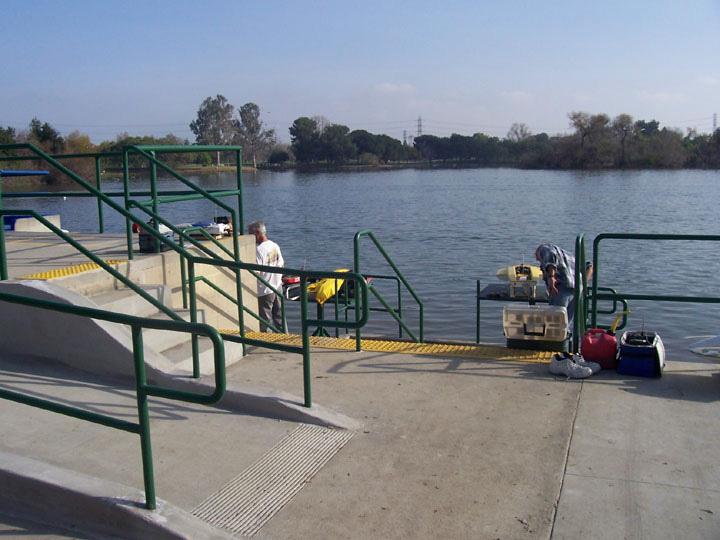 Model Boat drivers Stand 2011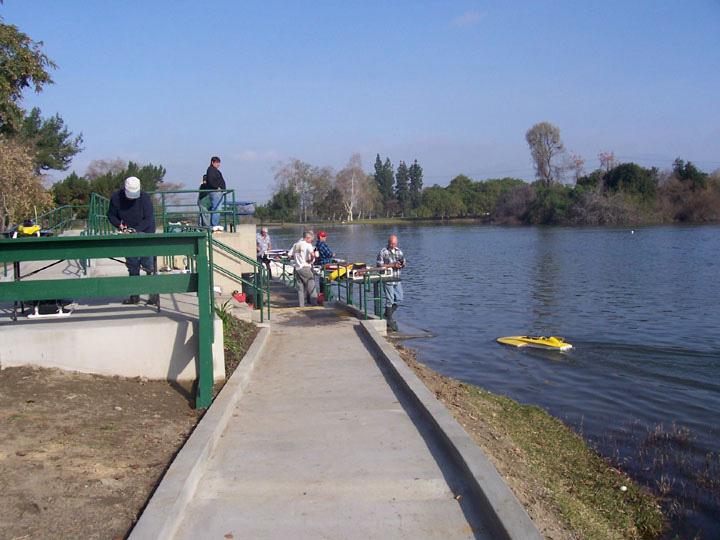 2011 NAMBA Nationals Page 11